The guidance of Long Hau Industrial Park
We, DRAGON SERVICE & INVESTMENT CO.,LTD. Siged a partnership contract with LONG HAU CORPORATION(Ho Chi Minh City stock exchange:LHC)and became regular agent of a lease/the sale of the Industrial Park. The strength of the Long Hau Industrial Park is the geographical condition above all. 19 km to Ho Chi Minh city(about 40 minutes), 12 km to Phu My Hung New City (about 15 minutes)
At this time we lease existing area and expandingarea.
http://www.longhau.com.vn/en-US/zone/194-lot-division.aspx
upper part is existing area.

If you are interested in Long Hau Industrial Park,Please feel free to ask us.
0903.009.501(Hotline)
dragonhousing@gmail.com
Long Hau Industrial Park
Located in
The border area between Can Giuoc Dist.-Long An province and Nha Be Dist.Ho Chi Minh City.
Only away;
3Km from Saigon Premier Container Terminal(SPCT) and Saigon Hiep Phuoc Seaport
16Km from Phu My Hung New City
19Km from Ho Chi Minh City Center
25Km from Tan Son Nhat International Airport
http://www.longhau.com.vn/files/news/105/content/258/bandolienhevung.pdf
Wastewater treatment system
■ Wastewater treatment plant has capacity of 5,000㎥ per day.
■ Wastewater treatment fee:USD 0.3 per cubic meter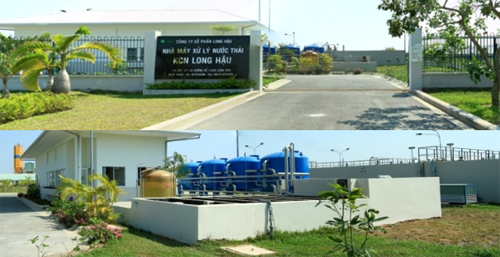 Clean water supplying system
■ Clean water supplied by 2 sources:
-Purified underground water factory has capacity of 10,000 cubic meters per day.
‐Ho Chi Minh City water supply has capacity of 15,000 cubic meters per day.
-Quality: by Vietnam Standards.
-Price: VND5,000 per cubic meter.
Electric system
■ Long Hau Industrial Zone is supplied by two source:
-National Electric system:Can Giuoc power station 110KV/40MW-Long An Electric system
‐HiepPhuoc Power Plant-Ho Chi Minh City
■ Voltage:22KV-Frequency:50Hz
■ Price:based on price of Vietnam Electricity(EVN)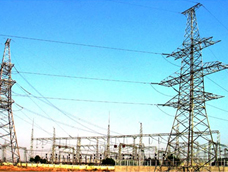 Dormitory for workers and officers
■ Built on the area of 3.2ha, near riverside and with fresh environment that fulfill accommodation, services and entertainment needs of workers,officers and family.
■ The Dormitory can serve over 10,000 people.
The price is as follows;
-Long term lease(47years)
Type Area Price for 47 years leasing(VND) Management fee(VNd) The price /month/person(VND)
For 2 persons  40㎡    356,000,000       200,000  520,740
For 8 persons  40㎡    342,000,000       200,000  126,000
For 10persons  50㎡    420,000,000       250,000  125,000
* We can offer minimum 3 years leasing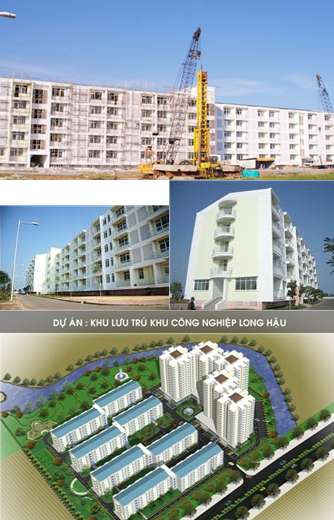 The list of customers
China
CASTECH VIETNAM CO., LTD
Germany
WORLD CAT VIETNAM CO., LTD
Korea
LOTTE – SEA LOGISTIC CO., LTD
QUANON CO., LTD
SIMONE ACCESSORIES COLLECTION VIETNAM CO., LTD
Malaysia
DYECHEM ALLIANCE VIETNAM CO., LTD
Australia
SWIRE COLD STORAGE VIETNAM CO., LTD
Vietnam
3D – LONG HAU CORPORATION
AGREX SAIGON CORPORATION
AN TUONG CO., LTD
ANC CO., LTD
ANPHA – AG CO., LTD
BACH THAO CORPORATION
CAT AN CORPORATION
CON HEO VANG CORPORATION
DONG A CO., LTD
DONG DUONG SAI GON CO., LTD
GERMADEPT – LCL CO., LTD
GN FOODS CORPORATION
H2T LOGISTIC CO., LTD
HAI AU CONCRETE CORPORATION
HIEP PHU CO., LTD
HOANG LAN XANH CO., LTD
HUNG PHU GLASS CORPORATION
HUYNH DE CORPORATION
KIM MY CO., LTD
LUC TINH CORPORATION
MICRO ELECTRONIC VIETNAM CO.,LTD
MINH MINH NHUT CO., LTD
MY VAN CO., LTD
NHA TRANG BAY CORPORATION
QUOC TOAN CO., LTD
SAIGON AGRICULTURE PRODUCT EXPORT CORPORATION
SAIGON CONSTRUCTION CORPORATION
THAI SON CORPORATION
THINH TOAN CORPORATION
TRAN NAM CO., LTD
TUNG DUNG CO., LTD
VAN PHUC FOODS CORPORATION
VI SON CO., LTD
VIET DUC FIBRE OPTIC CABLE AND ACCESSORIES CORPORATION
VIET HA CORPORATION
VIET LONG HAU CORPORATION
VIET PHU HUNG CORPORATION
VINASINO CORPORATION
VINH PHAT CO., LTD
Supporting services
■ Legal procedure such as investment consultancy,business registration,investment registration….
■ Others: construction consultancy, recruitment & training services….
https://dragonsaigon.com/